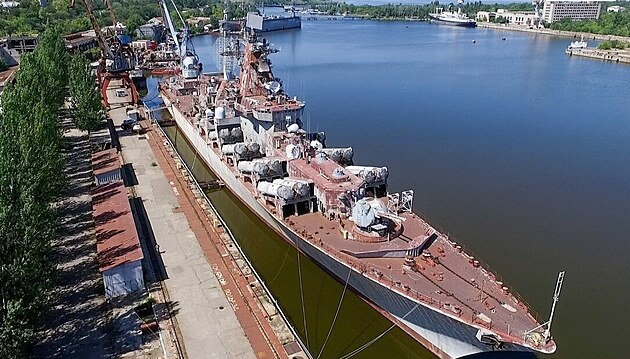 General view of the rusting, unfinished missile cruiser "Ukraine" in Mykolaiv
During the Soviet Union, the Mykolaiv shipyards were the largest not only in the USSR, but also in the world. The Black Sea factories built aircraft carriers, built 61 Communard submarines, but also, for example, the cruiser Moskva, which the Ukrainian Navy sent to the bottom on April 14, 2022.
The Soviet era of large surface ships
For decades, the Soviet army has tried to outpace its imperialist opponent in every way. While on land, there were mainly in the amount of heavy equipment, tanks and combat vehicles, the situation on the water was not so bright due to the production capacity of the shipyards there. Therefore, Soviet strategists focused primarily on the development and production of submarines.
In the case of large surface ships, building large aircraft carriers similar to the American ones was a distant dream. Therefore, the Navy focused on developing missiles capable of destroying enemy aircraft carriers and on producing large surface ships capable of carrying these missiles in greater numbers on board.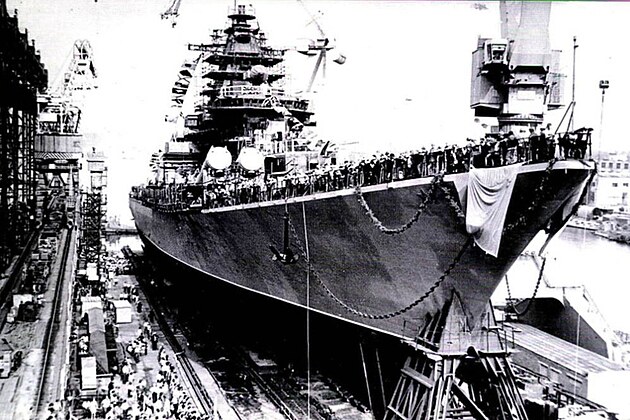 Launching of the hull of the missile cruiser Admiral Flota Lubov (later Ukraine) on August 11, 1990 at Plant 61 Communardi of the Mykolaiv Shipyard
This supersonic P-500 Bazalt missile was capable of traveling up to 550 kilometers at a speed of over Mach 3 and hitting a target with a warhead weighing 1,000 kilograms and, in the case of a nuclear warhead, the equivalent of 500 kilotons of TNT. It was a real aircraft carrier killer, but the missiles were so large that only larger surface ships could carry them, while launching them from submarines was problematic.

Details of the P-500 Bazalt supersonic anti-ship missile, which was in service with the SLAVA-class missile cruisers.
And at the Mykolaiv shipyards, the construction of a series of SLAVA-class missile cruisers (Project 1164 Atlant) began in 1976, with a total planned number of ten ships. The SLAVA class was to be a cheaper, conventionally powered version of the massive KIROV-class nuclear-powered battlecruisers.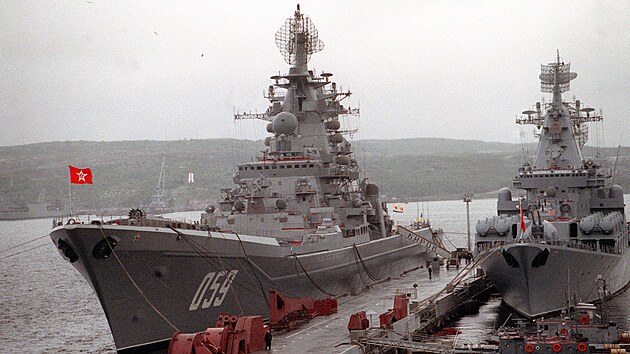 Size comparison of the KIROV-class battlecruiser (left) and the SLAVA-class missile cruiser
Before the collapse of the Soviet Union, three missile cruisers were included in the Navy – in 1982 Slava (later Moscow), in 1986 Admiral Flota Lubov (today Marshal Ustinov) and in 1989 Chervona Ukraina (today Varyag). In 1983, the construction of the Komsomolets cruiser began. During construction, the ship was renamed Admiral Flota Lubov. The ship was launched in 1990, but was not fully completed until the collapse of the Soviet Union. Later the ship was named Ukraine.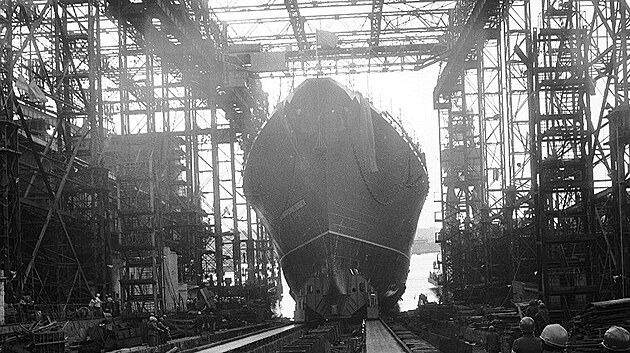 Construction of the SLAVA missile cruiser at the 61 Komunardů plant
"Alcohol scholar. Twitter lover. Zombieaholic. Hipster-friendly coffee fanatic."